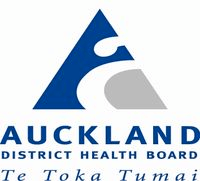 Expression of Interests- Community Mental Health Nurses
Auckland District Health Board
Auckland

Permanent
Full-time
The Auckland region is home to over 1.5 million people; a blend of sophisticated city living and outdoor beauty makes it one of the most desirable places to live in New Zealand. In 2015 the city was rated the third best city in the world in the Mercer Quality of Living survey.

Living and working here has so much to offer! From the best education in New Zealand, exceptional sports, world-class restaurants to a thriving arts and culture scene there is something here for everyone. We welcome your application or initial enquiry whether you are looking at a permanent or fixed term contract and where required we can discuss an appropriate relocation package with you including flights, initial accommodation and transfers.

Auckland District Health Board (ADHB) is one of New Zealand's largest and highly respected public health providers. We've fostered an environment that takes a refreshing approach to the needs of service users, meaning you will see results that reflect positively on your decision to work here. We are committed to a partnership model of care, providing professional supervision and on-going professional development opportunities.
Flexible workplace Options ( Permanent, Part time, Full Time and Fixed Term roles)
Modern facilities
Comprehensive orientation - Professional Development
Relocation and Immigration support
Great "Auckland NZ lifestyle location"
ADHB has an international reputation and is renowned academically as having Auckland City Hospital as New Zealand's largest teaching hospital. It has an alliance with the University of Auckland and its Faculty of Medical and Health Sciences.

We are looking for great nurses with bright ideas to join our Community teams in both Adult and Child & Adolescent Settings.

There are vacancies in the following Community Mental Health Services:
Adult Community Mental Health Centres
Care and Recovery Nurses (C& R)
Community Acute Service (CAS)
Regional Eating disorders service (Residential and Inpatient)
In each of the services and within the Mental Health Nursing speciality at Auckland DHB there are a range of nursing led quality initiatives that you will be actively able to contribute to. The productive programme Releasing Time to Care is one of these led by nurses to improve the functionality on their wards. The implementation of the 6 Core Strategies to reduce seclusion and restraint and creating less restrictive environments has been another priority for the last few years. The nursing team has been instrumental in the progress.

If you are overseas and want to see if you are eligible for professional registration with the New Zealand Nursing Council, head to:

Registration with the New Zealand Nursing Council as a Registered Nurse) with PG cert in Mental Health Specialty Practice, or RPN / RMN, and a current Practicing Certificate, are essential prior to any appointment to a position however we are happy to work through this process with you.

If you would like to request a position description or have any questions regarding the roles, process, living in Auckland or anything else please email Jimmy Mathews (Recruitment Consultant) at or call +64 9 638 0364, we are happy to answer any questions that you might have.

from on .

Kiwi Health Jobs