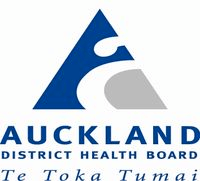 Advanced Clinical Pharmacist - Oncology, Clinical Pharmacy
Auckland District Health Board
Auckland

Permanent
Full-time
New Zealand's leading hospital • Full-time permanent position
Are you an experienced Clinical Pharmacist looking to take the next step in your career? If yes, then this is the position for you.

The Pharmacy Department is looking for a highly motivated advanced clinical pharmacist to join our team. This is an excellent opportunity to work with the country's leading oncology and haematology specialists, research nurses and be a part of ground breaking clinical trials.

About the position

You will support the provision of clinical pharmacy to the Cancer and Blood service; this will include inpatient ward services, clinically screening chemotherapy prescriptions, liaising with both prescribers, the in-house Pharmacy Aseptic Production Unit and our nursing teams to ensure appropriate, safe and cost effective delivery of chemotherapy to our patients. You will be involved development of protocols, prescriptions and guidelines, and education & training of pharmacists and the wider multidisciplinary team in order to facilitate good prescribing practice.

In this exciting role your main responsibilities will be to:

Provide high level clinical pharmacy expertise to specific complex patient groups • Promote and lead clinical excellence and quality within the clinical service through mentoring, coaching and support of the clinical pharmacists in the service • Teaching other healthcare professions including supporting teaching at the University of Auckland • Contributing as a member of the Clinical Pharmacy Leadership Forum to implement the wider Clinical Pharmacy Strategy • Identify quality improvement opportunities that develop the model of care and service delivery strategy, working with the pharmacy senior leadership to implement these initiatives
For further information about this role please Kristen Greville, Associate Clinical Lead Pharmacist - Clinical Services on

What we can offer you Auckland District Health Board (Auckland DHB) is one of the largest healthcare providers in New Zealand offering a wide range of tertiary and quaternary clinical services to a large and diverse population. We have state of the art facilities and provide our services from three hospitals - Auckland City Hospital, Starship Children's Health and Greenlane Clinical Centre.

Here is what we can offer you :- • On the job training with continuous improvement and development opportunities • Excellent support from experienced practitioners, peer reviews and professional supervision • A great team environment and supportive work culture • Subsidised gym membership, free gym classes run by 5Points Gym • Discounts at a variety of businesses, free eye test

About the department Our Pharmacy department is an innovative and exciting place to work. We employ over 100 staff including those working within two retail pharmacies, Aseptic Production Unit and a flagship inpatient service. We serve over 1200 inpatient beds. Our guiding principle is to put the patient first in everything we do. Our award winning and growing clinical pharmacy service has over 40 pharmacists working across both secondary and tertiary level services. We have a robust service strategy which ensures that our staff are continuingly driving to work at the top of their scope and pushing the boundaries of clinical pharmacy practice. We are committed to do and be our best, to value and support all staff, to work together with trust respect and honesty, and display commitment and accountability to provide a high quality service to our patients.

About you As the ideal person for this role, you will have the following skills and attributes :-

Either registered or be eligible for registration with the Pharmacy Council of New Zealand and hold a current Annual Practising Certificate. For details visit • At least five years of clinical experience with evidence of extensive experience of clinical pharmacy practice and have completed a post-graduate qualification in clinical pharmacy • Drive, energy and initiative with excellent communication, interpersonal and organisational skills • Pro-active and can-do approach with the ability to be flexible and work autonomously as well as in a team. • Ability to motivate others and give and receive feedback well, and have challenging conversations even when the issues are complex • Have a passion for clinical pharmacy that inspires others with a commitment to develop those around you.
To apply please click on the 'Apply' tab below and submit your application online attaching your updated CV and Covering Letter. For help with your application please email, Sonu Anand, Recruitment Consultant on quoting ref # ADHB6255A

For the largest health sector job board in New Zealand, visit

Kiwi Health Jobs